Dr. Linda Rich is a native of New York.  Her family relocated to South Florida when her father retired from the NYC Police Department in 1977.  Dr. Rich attended Broward Community College, and then went on to Brenau University in Gainesville, Georgia.  She attended Life Chiropractic College in Marietta, Georgia, and graduated in 1990.  Dr. Rich met Dr. Bruce Thomas at that time, and they combined their experience and passion for taking care of patients after both relocating to Brandon, Florida in 2001.  In 2008 they
started Light and Life Chiropractic Center, LLC
.
Dr. Linda Rich has been practicing in Florida since 1994.  She has 3 children, Captain Robert Consiglio, USAF, Pilot Flying C-130J's, Allison McCrory, working and residing in Riverview, FL, and Vincent Consiglio, a recent graduate of USF with a degree in Criminology.  She has worked with large dog rescue for over 25 years, and provides foster care for the "not yet adoptable".  Two special needs Weimaraners still reside in her home.
Dr. Linda Rich is active in the Riverview and Valrico Chambers of Commerce, as well as several civic organizations.  She has been a volunteer for the Boy Scouts for the past 25 years.  One of her passions has been to educate the community on health and well being, and she has taught hundreds of students on these subjects.   She consistently provides nutritional classes to her patients and community, because she knows that what you put into your body will have a direct effect on how the body functions overall.
Dr. Rich believes that the body is a whole, and takes the philosophy that there are alternative treatments available.  She has over 25 years of experience helping patients with various conditions.  Though many of her patients go to the office for chiropractic treatment, there are several other state of the art treatments available.  Dr. Rich has extensive training in Laser Therapy (Class IV) and Spinal Decompression, which has been very effective in the treatment and management of bulging and herniated discs.  She has experience working with pregnant women as well as children, providing care throughout the many changes associated with pregnancy.  Biofeedback is another service offered at her clinic.  Prior to relocating to this area, Dr. Rich practiced in a holistic health care center, which provided Midwifery, Acupuncture, Massage, and Chiropractic.   She brings with her knowledge of alternative therapies to address a vast majority of health issues.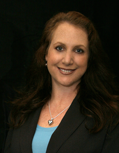 Professional Experience
Graduated from Life Chiropractic College in Marietta Georgia in 1990
Over 25 years Chiropractic Experience
Holistic Health Care Center Experience
About Dr. Linda:
Native to New York
Three Children
Started Light and Life Chiropractic in 2008
Community Involvement
Riverview and Valrico Chamber of Commerce
Boy Scouts Volunteer for 25 years
Dog Rescue Volunteer
Guest Lecturer on Health and Wellness