Auto Accidents: What You Need to Know
The 14 Most Important Days After a Florida Car Accident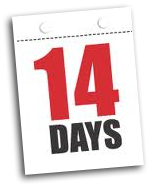 Your car accident insurance has changed and they don't have to tell you!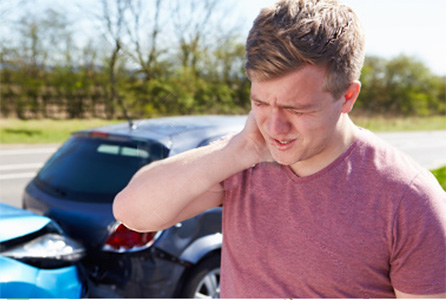 If you or a loved one is involved in an automobile accident, you must seek medical treatment within fourteen (14) days or you will not be eligible to use ANY of the personal injury insurance towards medical services for injuries sustained in the accident.  In other words, you will have ABSOLUTELY NO INSURANCE COVERAGE TOWARDS INJURIES THAT YOU MAY HAVE SUSTAINED IN THE ACCIDENT.  NO EXCEPTIONS.
Florida's No-Fault law's changes became effective on January 1st, 2013.  This law now states that if a person injured in a car accident waits to see if his or her injuries will improve and fails to seek medical care within two weeks of the accident date, the person's insurance carrier does not have to pay for any medical treatment or lost wages even though the person paid for this coverage. This applies towards each individual in the automobile separately.
The insurance companies claim this is a way to reduce costs.  By enacting this law, they are ultimately forcing those who would have waited to see if they heal from the initial trauma of a car accident into the doctor's office–a cost the carriers may not have had to pay otherwise. Unfortunately, the insurance company is not required to tell their insured about this change in the law.
If you or someone you know is involved in a car accident, they must see a medical doctor right away. Waiting more than 14 days will eliminate your rights under your car insurance contract.
Seeing a physician within 14 days isn't all you need to do to get access to the $10,000 No-Fault benefits you paid for. Please call our office at 813-409-3888 and we will be able to give you additional information regarding this change in the law. You will also be required to have an initial diagnosis of an "Emergency Medical Condition" in order to get your benefits. We work in conjunction with several other physicians and will be able to guide you through this confusing process in a timely fashion. You may also seek chiropractic treatment FIRST, and we can refer you to a medical facility immediately that will evaluate you for the possibility of an Emergency Medical Condition.
Please, drive safely and watch out for those who do not. If you are injured in a car accident, seek medical attention right away; otherwise, payment for care could be coming out of your pocket even though you paid for insurance to cover these expenses.