Valrico Florida's Dog and Cat Chiropractor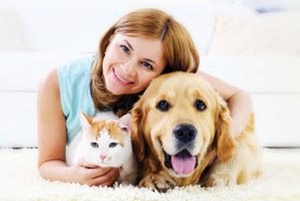 Your dog or cat can receive the benefits of a chiropractor with a vet's prescription.
Your 4 legged family members can experience similar discomforts as their owners. Some common complaints are arthritis, difficultly walking due to knee, hip and wrist pain, trauma, and even bulging or herniated discs. Chiropractic care for your dog or cat may be the answer! Laser Therapy has been an effective treatment for disc injuries in dogs for quite some time, and when recommended and prescribed by your veterinarian we can perform this therapy in our Valrico office with their prescription. With a prescription from your veterinarian, we would be happy to help your animal regain mobility, alleviate pain, and improve their quality of life. We do not have a veterinarian on staff, however we are happy to work in conjunction with yours to benefit your pet.
Call 813-409-3888 today to see if these treatment options could possibly help your pet.